When I first came across Brandon Hall's article on clomedia.com, the very title - 'Go Slow, Quickly: Make the Move to Mobile' - seemed paradoxical.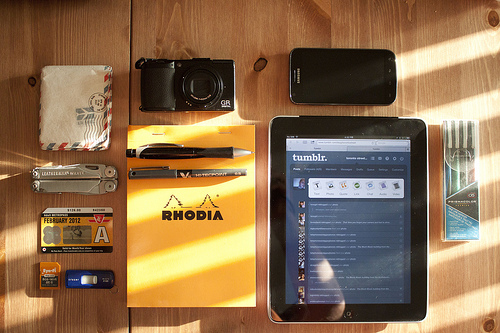 In life we often find there is a thin line of separation between waiting too long and rushing in too fast. We either need experience or guidance in helping us step in at the right time. And Brandon in his article is providing business and enterprise administrators with this guidance. 
Mobile technology is changing the computing world in general and the educational sector in particular. His suggestion is to make use of the opportunity or get left behind. Early innovators will reap the gains while late comers will pick up the crumbs. 
At the same time, it does not mean you should blindly jump into the technological bandwagon either. It will be a mistake similar to the elearning debacle in the 90s. The best thing to do now is to study the situation and make an informed decision.
Make the Move to Mobile
As the CIO, ask your team to research the endless possibilities these mobile learning gadgets have to offer. Brainstorm their ideas, debate and test them, visualise the business opportunities they offer and implement it. That's how you'll turn a successful early adopter.  
The phrase "mobile learning" is misleading, according to Brandon. Mobile devices are not exclusively for learning. They provide instant and personalized support, whenever and wherever you need it. If you want to get a clear idea on how to implement mobile devices for your business, get out of the educational sector and look around for ideas.
Sonic
,
Lowes
and
Allen Interactions
are all leading by example. 
Implementing mobile learning in your organization is akin to swimming in uncharted waters. If you are on the shore and waiting then don't plunge in right away. This is the right time to test the waters and step in gradually.
Shaila is a blogger at Mobicip - the most popular internet filter for iPhone, iPod touch, iPad, iPad mini, Android-based tablets and smartphones, Kindle Fire, and Windows laptops. Shaila loves to write about mobile learning and the impact of technology and the internet on family, school and business.