IN THE NEWS

Android Lollipop Gets Updated Parental Controls
Launched with great fanfare at Google IO, Android L or Lollipop, is considered the biggest advancement to Android in a long time. The update was made available last week and Mobicip is proud to announce its compatibility right on the heels of the launch.

Just How Effective are Parental Control Products?
No Android product managed a 100 percent score, the best being BlueCoat K9 with 98 percent porn blocking and 72 percent overall, and Mobicip Safe Browser (97 and 77 percent) but both had low levels of false alerts.

How to Shield Children from Bad Sites on the Internet
The easiest solution is to download a kid-friendly browser that lets them access on the web but keeps them away from inappropriate content. The recommended browser is Mobicip Safe Browser.
Top 10 Children's Health Concerns
At Mobicip, we are intimately familiar with the risk that internet safety and bullying pose in combination. Add this to the risk of exposure to age-inappropriate content on the web, and how it can sometimes lead to unpredictable consequences.

How to Talk to Your Kids About Mature Content
Mobicip: a safe, free (though upgradeable) browser designed to prevent exposure to mature content
MORE
FRESH OFF THE BLOG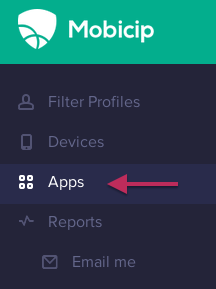 App Monitoring for Android Available Now!
Yes, one of the the most po...
The Art of Learning by Doing
Aristotle's wisdom that "th...
The Often Ignored Dangers of Texting While Driving
When we were growing up we...
Technology-Enabled Parent Teacher Communication
It may not take a village t...
A Story of a Brain Freeze and a Lollipop Crush
A new version of the Mobic...
Of Teachers and Educational Technology
Introduction of any new to...
SEE ALL